Fathers Day 18th June 2017
Don't forget it's Father's Day on the 18th June 2017 so come to the Spice Lounge Petersfield and sample our exceptional food.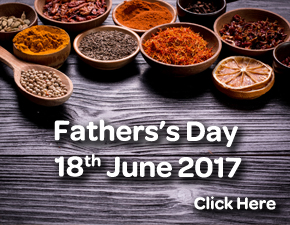 Don't forget:

– We're open 7 days a week.
– We're award winning.
– Our food is exceptional.
Reservations: 01730 309 309
Please note: 20% only applies to food and not Alcohol.