Best Eating Establishment Winner 2017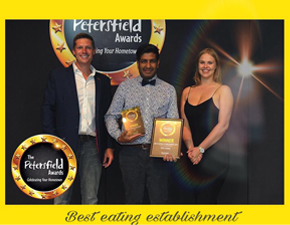 Another awesome evening celebrating the best of the best in Petersfield!
Hometown Festivals brought back the Awards to Petersfield again for 2017 and were bigger and better than ever! A glittering evening of celebration with the winners of The Petersfield Awards 2017 finally being announced.
Everybody who attended had the most amazing evening from start to finish. Even the unlucky shortlisted nominees still left with smiles on their faces after being entertained and dazzled for an evening celebrating their hometown of Petersfield.
Thank you to all of you for supporting such an amazing event and we already have ideas on how to make it even better when we bring it back next year!
Hometown Festivals would like to thank all the generous local businesses who have supported the event and made it possible for you to celebrate your hometown once again. Please click on the Award graphic of each category to visit the local sponsor.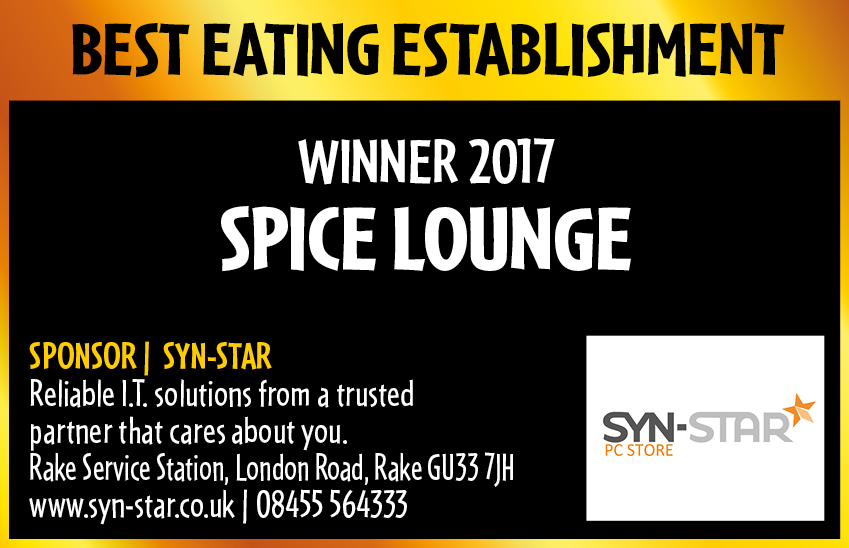 Nomination quote about the Spice Lounge
"Always good service and excellent food with a caring and involved management team leading in innovation to changes and variety in the menu."